Posted on
Wednesday, September 12, 2012 at 12:44AM
|
by
Rachel Martin (Music Journalist)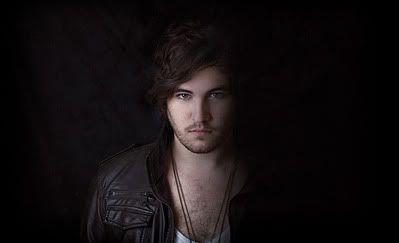 You may have seen his work on The Maine's first album, as the backdrop for an All Time Low US tour, or you may even own one of his shirts that you picked up at a local Hot Topic. Clint English is an independent artist from Lake Charles, Louisiana and he designs merch for an impressive client list of some of today's top bands and artists including Paul McCartney, Train, Lil Wayne, The Wanted, Paramore, and many, many more. I had the chance to talk to Clint about his successful self-owned business, what got him into the business, and he even gave INSPIRER the inside scoop on his own album that he's been working ever so hard on, which will be released next week!
Be sure to check out more of his work on his website http://clintenglish.com/ .
When did you start having an interest in art?
I've been interested in art since I was old enough to hold a pencil. I was always drawing and sketching anything I saw in school, and even took a few art classes here and there. I took my art to the computer probably in middle school when I doodled around in Microsoft Paint for the first time, haha. That eventually evolved into working in Photoshop in 2004, and then by 2007, I was enrolled at McNeese State University in Lake Charles, LA for Visual Arts. The year 2007 is also the year I took on my first commissioned design project for the music industry from Fearless Records. I was commissioned to design the first ever album cover for The Maine's debut EP, "The Way We Talk."
What made you decide that you wanted to turn art into a career?
Well, art has always been a hobby of mine, and turning that into a career just made sense to me. I was never good at keeping a job, because it was only to get by. I couldn't see a future in doing something that I wasn't passionate about. I am truly lucky enough to say that my job was first a hobby, and it still is. I absolutely love what I do, and it's something I even do in my spare time. I really don't feel like I have a "job." I work when I want, leave when I want, take vacations when I want, and I get paid to do it. I couldn't ask for a better, more fun and inspiring career path.
Tell me a little about your business. How did you get started? Do you contact the bands/musicians or do they contact you?
Well, as I said before, what really kickstarted my career was the Fearless Records project for The Maine. That project slowly, but surely, snowballed into more and more projects and offers. Once record labels, managers, and bands saw what I had to offer, I just kept getting more work. I did have to do a ton of work myself in the beginning, though. I emailed labels and bands constantly with little to no replies. I had to turn one contact reference into another, and another, until I was getting a respectable amount of work years later. Now, I have a steady workload coming in from major record labels, major merchandise companies, management, and even national act artists/bands themselves. Now, for the artists/bands that I particularly would like to work with, I will usually have to get in contact with them, rather than the chance of them coming to me. But now that I have some really impressive contacts within the music business, and have a respectable reputation, finding the correct contact leading to that artists isn't so hard anymore.
What made you decide to take your art and work with the music industry?
Music and art are two major things I grew up on. Combining the two is something that just came naturally. Being that I play music and have been in bands myself, I have always just been drawn to working with that particular industry. It just made sense to me, and was never a question of what to do with my artwork.
What would you say is the most difficult part of being an independent artist?
The most difficult part would have to be acquiring projects. Although I do get a steady workload, I have to obtain all of the projects myself, whereas at a business, the jobs may be just handed to you. If a record label, or merch company has no projects coming in at the moment, then that affects my workload as well. That's why it's good that I am frequently in contact and work with numerous labels, companies and managers, so that I'll always have a steady workload coming in from one direction or another.
Do you design anything else besides merch/tour stuff?
Yes, but not typically. I'm pretty well-known for designing apparel mostly, but I also design album artwork, posters, staging set ups, and occasionally websites. I've done a variety of other projects here and there, but I typically like to stick with apparel/merch design. It's what I'm best at and it's what I love the most.
What would you say has been your biggest accomplishment so far?
If you take a look at my portfolio, you would probably notice that the biggest project/client on there is Paul McCartney of The Beatles. I would have to say that has been my most impressive project thus far. I don't think it gets much bigger in the music industry than The Beatles. I am very grateful and proud to have him on my client list, as that project alone has gotten me so many other great projects. I am also proud to say I have designed for other artists such as Lil' Wayne, Blake Shelton, Third Eye Blind, Kid Rock, Switchfoot, One Republic, Train, Gavin DeGraw, Avenged Sevenfold, Green Day, Adam Lambert, DJ Pauly D, and many many more!
Do you have any influences for your design work?
I have quite a few other designers that I respect and am inspired by. They are in the same industry that I am, and we all learn and benefit from each other, I believe. I can respect and learn from anyone in the same graphic design field that I am, though, even if not merch/apparel design. I can always find ways to incorporate things I see and am inspired by into apparel designs. It's just one of the perks of being a creative for a living.
What are the top 5 played songs on your iTunes right now?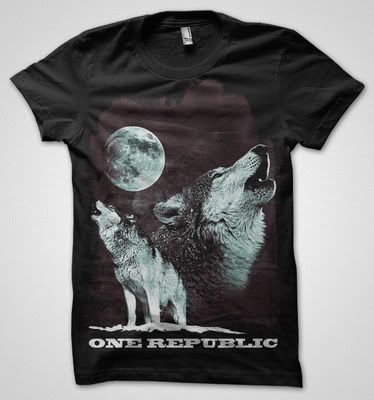 Music is a huge part of my work day. I love anything that motivates me, or energizes me to work or be inspired. I am a huge Muse fan, so that will always be on my playlist on a daily basis - especially with a brand new record being released in less than a month. Same goes with The Killers. Their new record is coming out this month and I can't stop listening to their full album stream online. My daily playlist could range from new age Muse and The Killers, to 90's alternative such as The Wallflowers and Smashing Pumpkins. It really depends on the day, the mood, and sometimes the project. I'm always interested in listening to new music, as it's something that inspires me on a daily basis.
What band/artist would you love to work with that you haven't already and why?
Great question, this actually just happened to me recently. For the past 3 years, the rock band, Muse, has been my favorite. I love everything about them as a whole and their ability to constantly amaze me with their music and imagery. Since then, I have contacted anyone and everyone I could think of or find who had any connection with the band; no luck. Well, this company I frequently work with that has been so kind as to let me work on projects ranging from Paul McCartney to Lil' Wayne and everything in between, contacted me to work on some tour merchandise for Muse's upcoming tour for their release of the new album, "The 2nd Law." They knew this was a huge career goal of mine to work with the band, so they were great enough to have me on board for that project. I have since submitted 27 different designs on 71 different apparel mocks, and I should be hearing back this week if I'll have any approvals for the tour merch line. If I do have any approvals on this project, I can scratch off a huge goal on my list of artists I'd like to work with, and then on to the next. After working with Muse, I would love to start working on projects for artists such as Foo Fighters, The Killers, The Black Keys, and so on and so on.
Do you have any other plans, career wise, to take your graphic design?
I really like where I currently am, but I am always looking for ways to grow, get better, learn new things, and take on new and exciting projects. I do plan on moving out to LA soon and continuing to grow my business out there, being that it's where almost all of the music happens. However, I would love to open a design studio, hire an all-star creative staff and take over the design world, eventually! :)
You're a musician yourself. How long have you been playing music?
I first started learning guitar in the 5th grade. A friend of mine had a new Fender Strat and was taking guitar lessons, and it was something that really interested me. Then, in 6th grade I began to learn the drums. It's something that I still do to this day, and something I can't stop doing. I am constantly writing new music with a good friend of mine, and we are currently wrapping up a new record as we speak. Music is a huge part of my life, both as a hobby, and working in the industry as career, so knowing music helps out in my work in a big way and vice versa.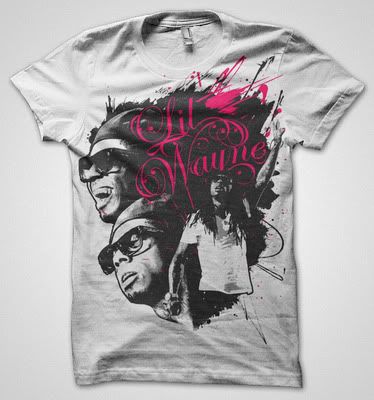 I see you're coming out with a record next week with your friend Chris Brennan. Tell us a little about that! Or a lot, haha.
Well, the band is called Watchers, and the album is called "Fighting Patience." It all started in 2008 when Chris and I started writing music together. We wrote great songs and that was pretty much it. It took us a long time to actually get things going and off the ground being that it was just the two of us. He wrote lyrics, rhythm guitar, and some keys, while I wrote the lead guitar, drums, bass, and some keys as well. We had never played any shows, formed a full band, or shown anyone our music, so we had no band funds to record or anything up until recently. We finally decided to get our act together, record a great record and push it out for everyone to hear. Our record was recorded in the Woodlands, TX this past August and is currently out being mastered. We've worked with some great people and are so happy with the final product. The band is being promoted as a duo as of late, but we have a few guys who we have that are going to start playing as a full band with us, and hopefully will help write the next record and release it as a full band. We titled the record "Fighting Patience" because of the time, patience and dedication it took to finally release this record. We explored so many half-assed options to record and release this record, but the fact that we stayed patient really has paid off. The album is a full-length full band record and will be for sale hopefully sometime next week, so keep a lookout for that on http://watchersband.com.
I'm assuming we'll see some of your work in the album art, can you tell us anything about it?
The cool thing about our band members, Chris and I, is that he is an excellent photographer, and I work as a graphic designer, so all of our needs as a band are pretty much met. The record cover will feature a photo Chris took of him and I, as well as some subtle artwork throughout the layout. We wanted to stay timeless, mature, and true to our music with the artwork of this record. We wanted something we could look back on and still be proud of.
What can we expect in the future from you as an artist and musician?
Hopefully good and big things! As an artist, I am always looking to grow my portfolio and client list. As a musician, I hope the record we have will take off and big things will happen. I'm definitely putting in the time, work and effort on both, so I hope it all works out in the end!